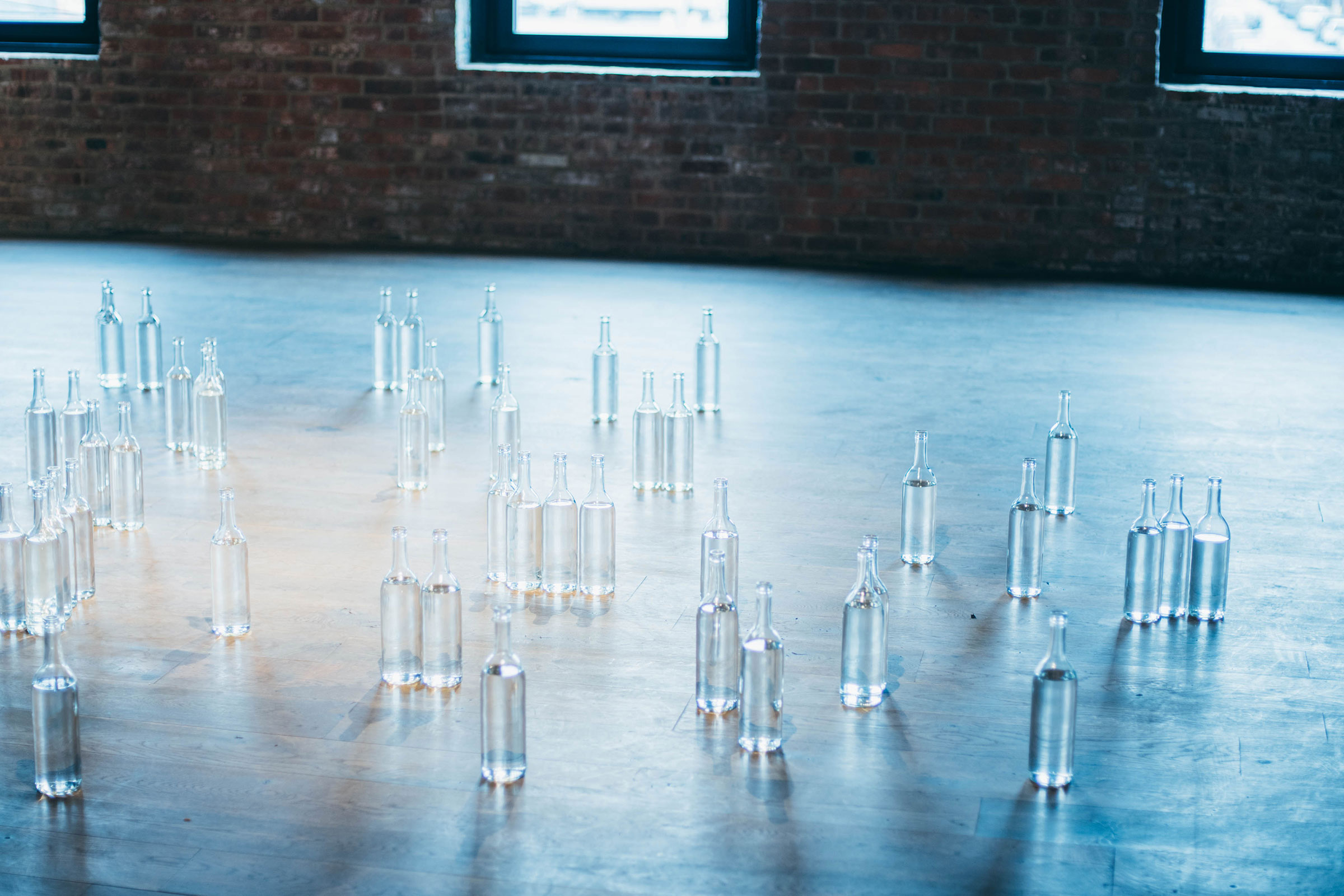 「Fluid Composition」2018, Pioneer Works
Photo : Takehiro Goto
OUTLINE
Duration

April 6 (Fri) - June 3 (Sun), 2018
Hours

Weekdays: 11:00AM–7:00PM / Sundays and national holidays: 11:00AM–6:00PM
Closed

Mondays (including holidays falling on Monday)

Location

The Shiseido Gallery
Tokyo Ginza Shiseido Building, B1 www.shiseidogroup.jp
8-8-3 Ginza, Chuo-ku, Tokyo 104-0061
TEL.03-3572-3901 / FAX.03-3572-3951
google map
Admission

free
Sponsor

Shiseido Co., Ltd.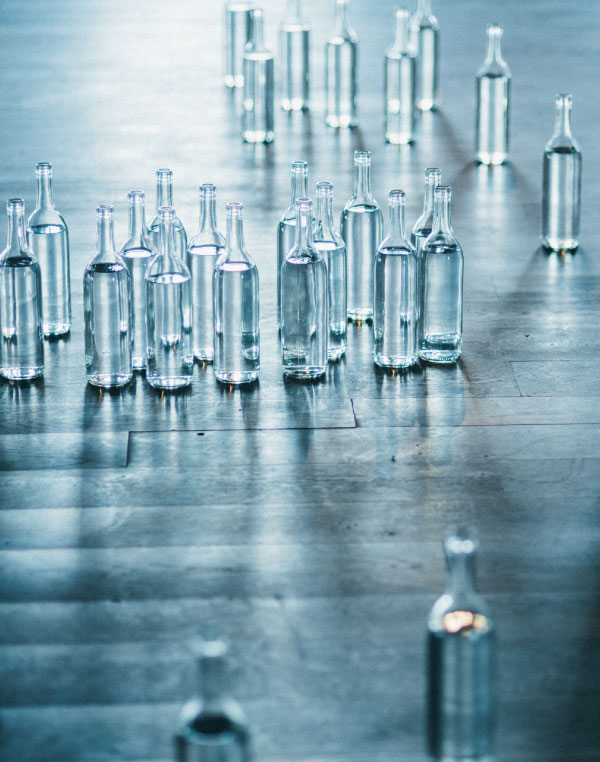 The Shiseido Gallery is pleased to announce a solo exhibition by internationally acclaimed composer and artist Shuta Hasunuma.
Hasunuma regards the modern era, with its many social issues, as a period of major change, and he also feels that the relationships between human beings and non-human entities (e.g., nature, technology, etc.) are in the process of being questioned. To that end, his starting point is to review the past, which requires reaffirming both his own past 10 years of musical activity and the work of others who've influenced him along the way. His suggestion is that placing past and present works in comparative opposition engenders the possibilities of discovering new perspectives from the past as well as creating new perspectives for future works.
This time, through a process based on the concept of identifying points of difference and commonality between past and present, and thereby tracking courses of transformation and change, Hasunuma will present video, sound, sculpture and other works in which he has extracted the key elements of his creative process, namely, fieldwork, collaboration, and phenomena. The exhibition will consider new relationships and coexistences among people, and between humans and non-humans, while at the same time composing works for exhibition to create a singular harmony. He will then attempt to bring all of the sounds existing in the space together into a single piece of music. The exhibition title, " ~ ing" is a composite of the symbol " ~ " representing the relationships connecting things (human beings) and the syllable "ing" representing the progressive form and as a component of the words "thing" and "being."
Since opening in 1919, the Shiseido Gallery has been actively engaged in "discovering and creating new value," just one part of Shiseido's broader corporate mission to "We inspire a life of beauty and culture." Through music, a medium that has always enriched people's lives, Shuta Hasunuma is attempting to discover new perspectives on society, and we hope that as he creates his exhibition here at the Shiseido Gallery, where diverse people meet and intersect regardless of age, gender, or nationality, it will serve as a catalyst for all of us to re-appreciate and re-affirm music.
Open Rehearsal

Shuta Hasunuma Full Philharmonic Orchestra

Date

May 27, 2017 (Sun), 15:00 - 17:00 (venue opens at 14:30)

Venue

Hanatsubaki Hall (Shiseido Ginza Bldg., 3F, 7-7-5 Ginza, Chuo-ku, Tokyo)

Admission

Participation is free, but capacity is limited to 150 guests.

Application

Application has been already closed.

Contact

TEL.03-3572-3901 / FAX.03-3572-3951

Photo : Takehiro Goto

For this event, the current Hasunuma Philharmonic's 16 members are joined by 10 new members for a open rehearsal as the "Shuta Hasunuma Full Philharmonic Orchestra," the first rehearsal toward a summer large-scale symphony performance planned for August 2018.

Talk event

Shuta Hasunuma × Midori Matsui (art critic)

Details

Details of other related events will also be announced on the Shiseido Gallery website (www.shiseidogroup.jp) as they become available.

Date

May 9 (Wed), 18:00-20:00

Venue

WORD Shiseido (Ginza Shiseido Building, 9F)
8-8-3 Ginza, Chuo-ku, Tokyo 104-0061

Admission

Participation is free, but capacity is limited to 80 guests.

Contact

TEL.03-3572-3901 / FAX.03-3572-3951

Performance

Shuta Hasunuma × U-zhaan

Date

1 June (Fri), 19:00-20:00

Venue

WORD Shiseido (Ginza Shiseido Building, 9F)
8-8-3 Ginza, Chuo-ku, Tokyo 104-0061

Admission

Participation is free, but capacity is limited to 70 guests.

Application

Application has been already closed.

Details

Details of other related events will also be announced on the Shiseido Gallery website (http://www.shiseidogroup.jp/gallery/) as they become available.

Contact

TEL.03-3572-3901 / FAX.03-3572-3951